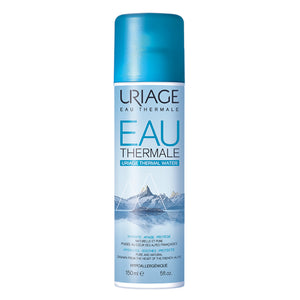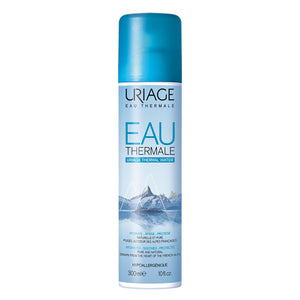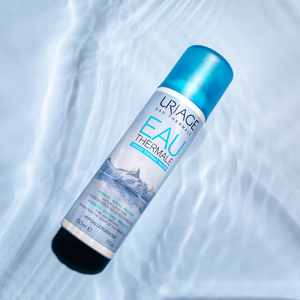 URIAGE Thermal Water Spray
Hydrating, soothing and protective spray
Uriage Thermal Water is a skincare water for daily use, a powerful treatment formulated with trace elements and mineral salts, a source of radiance for your skin.
Benefits
Moisturizes. Soothes. Protects
Results
32% increase in skin hydration one hour after applying Uriage Thermal Water.
Clinical study conducted using corneometry
Active Ingredients
100% Uriage Thermal Water
Packaged directly at the source, Uriage Thermal Water is extracted in a pure environment, protected from pollution
How to Use

Spray on as often as you feel the need to. A skincare gesture you can indulge in liberally. Leave it on to act. Do not dry or wipe off to boost the penetration of the active ingredients.