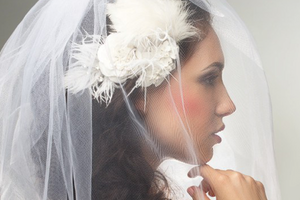 Are you one of those girls getting married this fall? Congratulations! However, you know that facial redness and flushing often cause physical and psychological discomfort.
Makeup then becomes your best friend and the best remedy to camouflage your redness. So, when it comes to your wedding, you want to be radiant with an elegant, sober, and harmonious makeup. So that only the sweet words of your (future) husband make your cheeks turn red, opt for an adapted makeup, not containing aggressive substances for the skin.
-----
Roseliane range offers efficient and gentle Anti-redness skincare products that restores comfort for sensitive skin prone to redness. Thanks to a unique global anti-redness approach, Roséliane skincare repairs and strengthens the epidermis, relieves slight burning sensations, and reduces inflammation and redness.
Uriage created adapted treatments that soothe and comfort the skin, while strengthening the micro-vessels and the cutaneous barrier. It offers a unique triple action concept that repairs and reinforces the epidermis by limiting transpidermal water loss and the penetration of external agents. Meanwhile, a combination of two exclusive patents calm the feelings of heat and the irritations and inflammation by regulating Démodex effects (parasite responsible for local irritations).
On the other hand, by reinforcing the vascular barrier, the visible redness decreases as a result of an improvement in the vessels weather variation resistance. The complete Roseliane line offers excellent tolerance, suitable for the use of the most delicate and irritable skin types.